Ozeri has been very generous and has sent me their Instavac Food Storage Set for me to review.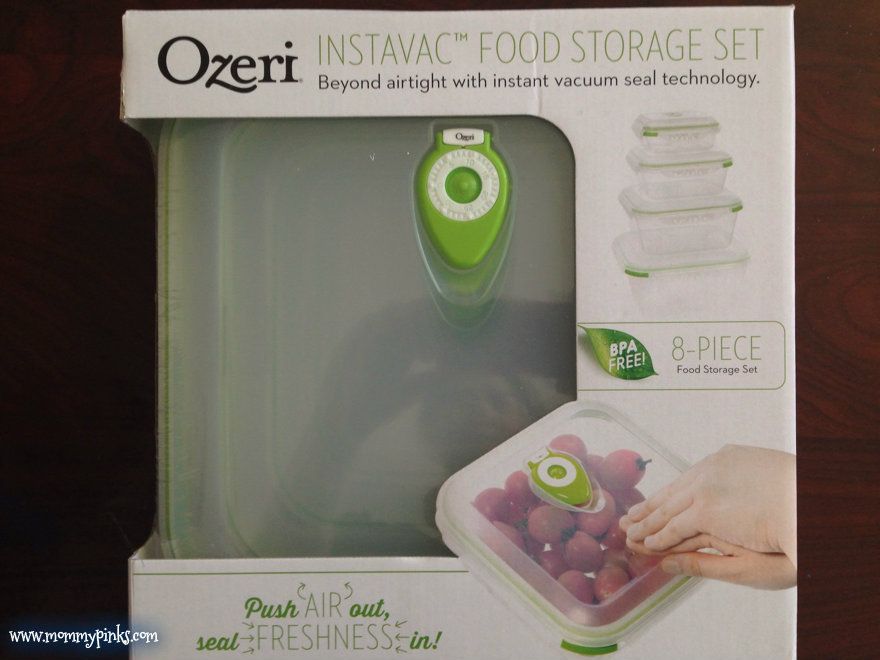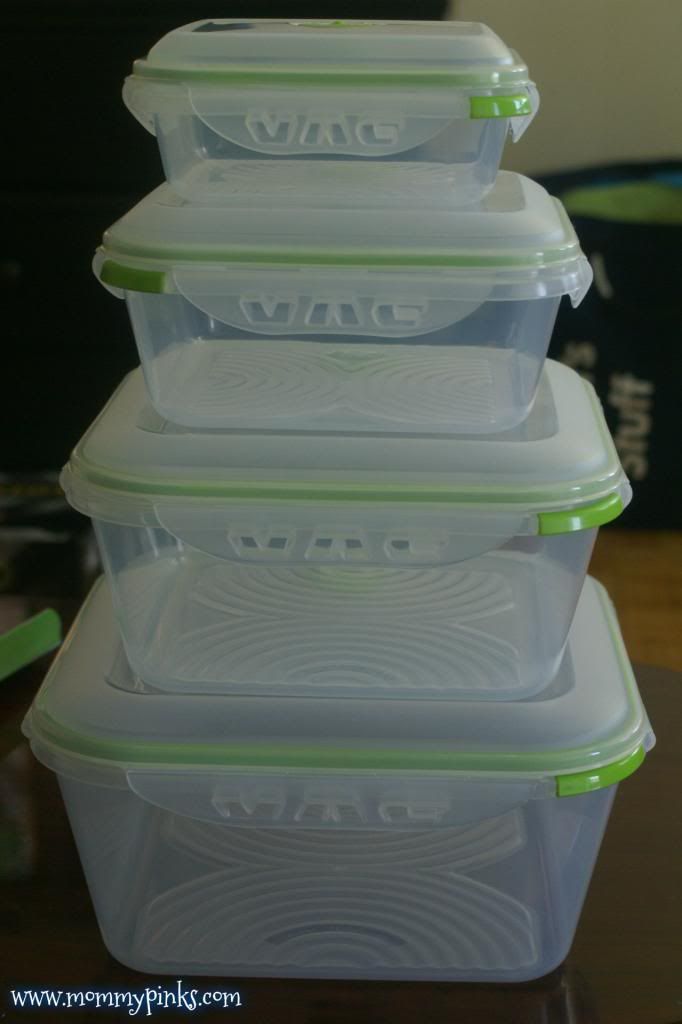 I couldn't be any more thrilled and happy because I actually needed more food storage in the pantry especially now that hubby and I are into juicing, well sort of. Since we bought the juicer two weeks ago, I have been buying more and more fruits and vegetable and they take up a lot of space in the fridge. Thankfully, the Ozeri Instavac Food Storage Set came just in time for me to store the fruits and produce.
The Instavac is an 8-piece food storage set and is BPA-free. What's unique about this is that it has a date dial that lets me set the date on which food is first stored. The Ozeri Instavac Food containers has instant vacuum seal technology. The patented valve reduces air volume so naturally occurring bacteria is less able to grow and food stays longer – it pays for itself!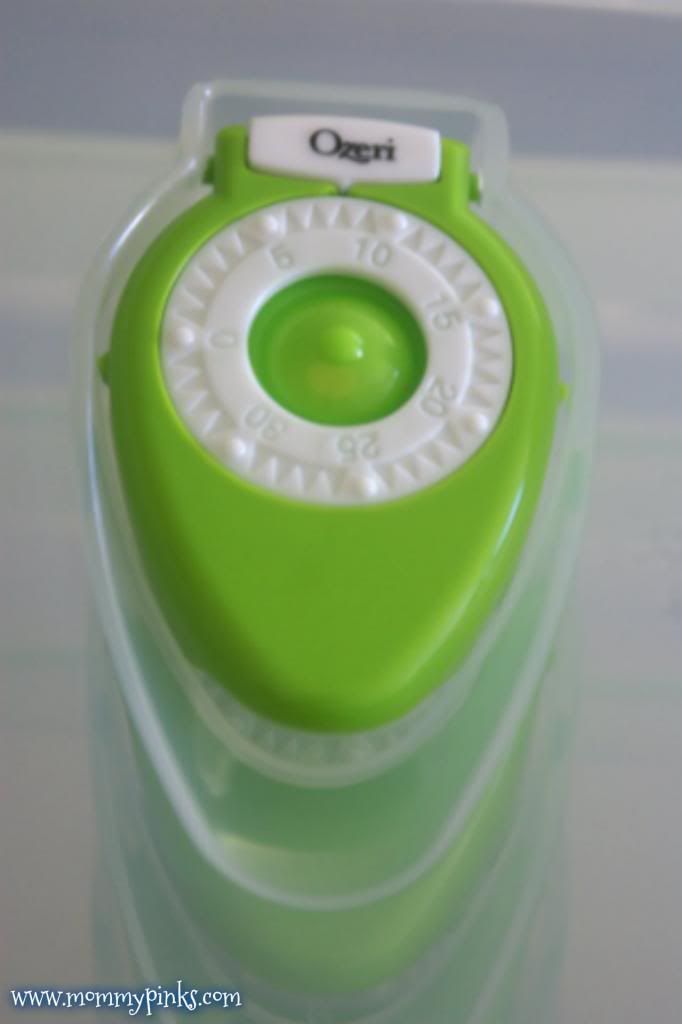 Date dial (round and white with numbers on it) – tracks the number of food storage days
Release valve (green) – prevents spills and splatters in microwaves.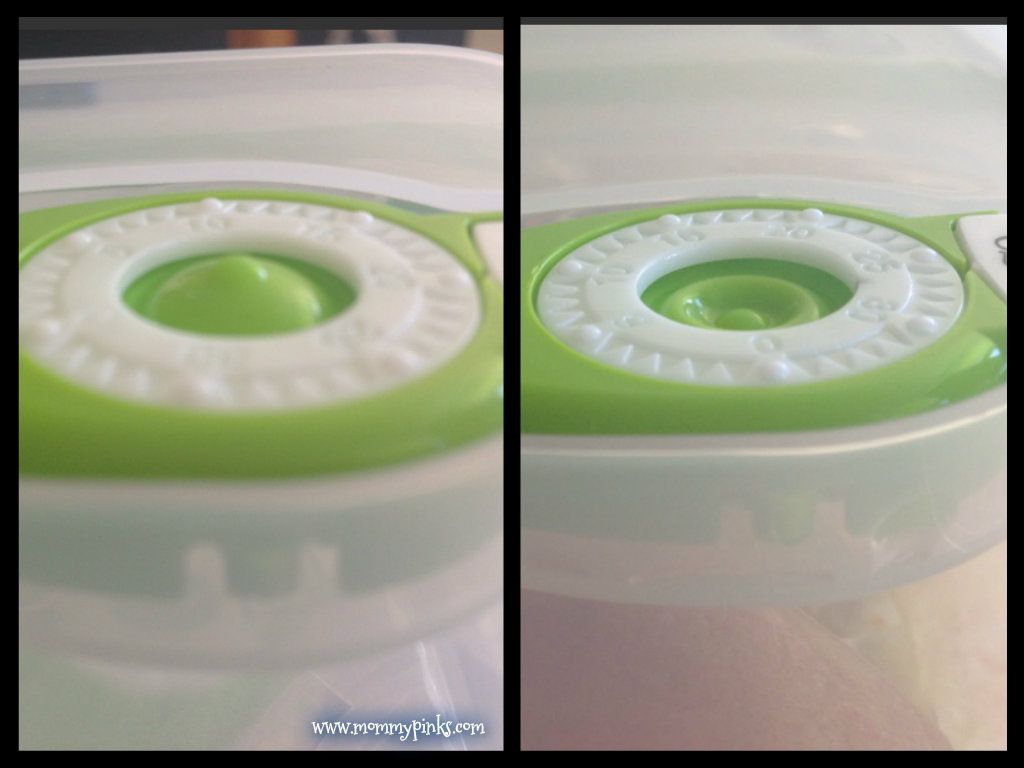 Vacuum indicator
I put to test the vacuum and how to create it. I placed my thumbs side by side or the forefingers of my hands and pressed down on the center of the lid. This forces air out through the one-way valve, but not in. The green vacuum indicator in the center popped down and whistled as the vacuum seal was created. To release the vacuum, I simply pulled the one-way valve lever up and listened to the whistling sound as air rushed back in. The vacuum indicator popped up indicating that the vacuum has been released. I tried opening up the elongated snap and seal handles without releasing the vacuum and it was just too hard to open it. So make sure to release the vacuum first before opening it.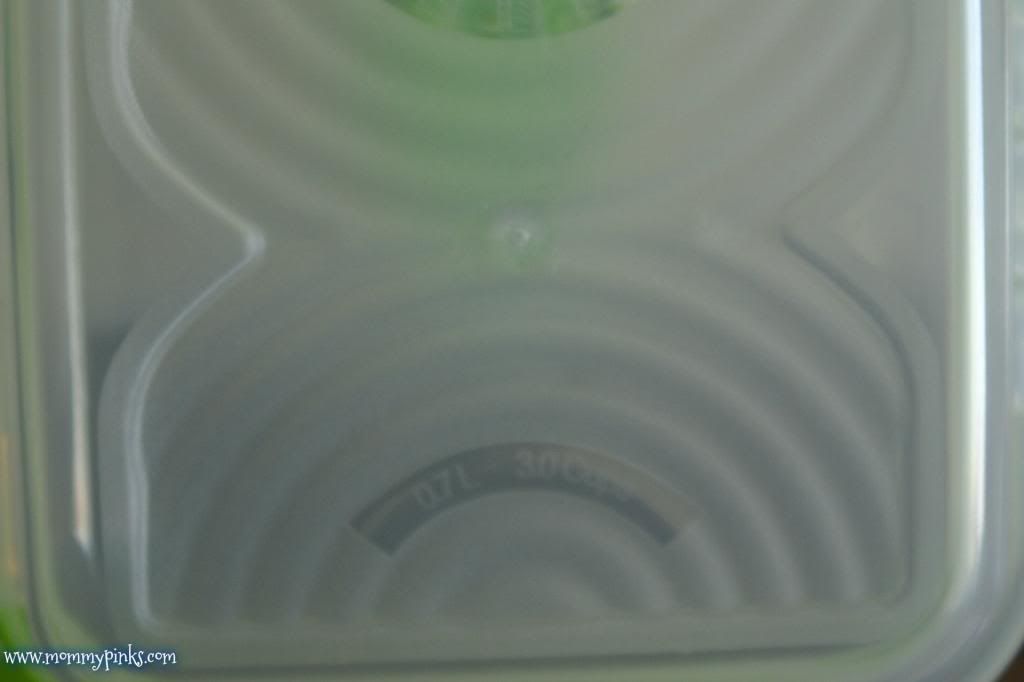 Wave patterned bottom keeps fruits and vegetables elevated from moisture and juices.
These food containers nest on each other, so it saves me space!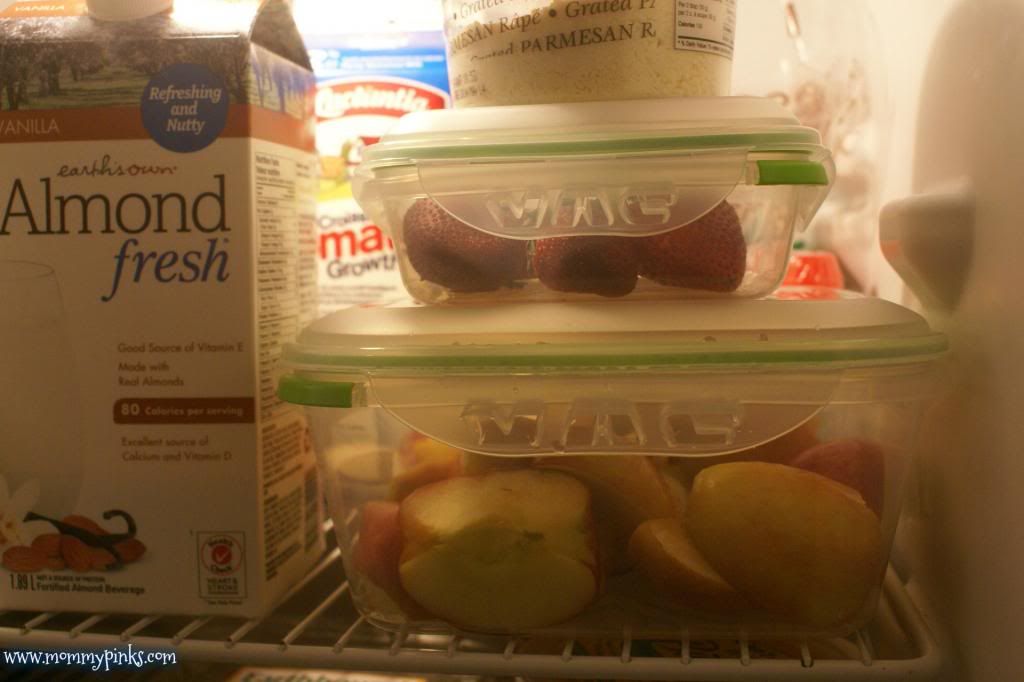 The Ozeri Instavac Food Storage containers are stain-resistant, shatter-proof and as transparent as glass. They're also dishwasher and microwave safe. We did have our first test on its shatter-proof feature, my toddler accidentally hit one of the containers and it fell on the floor, it was fine and did not break at all.
I love my Instavac Food Storage containers and I am very impressed and will definitely recommend this to my friends and will also be buying this as a gift for special occasions. It has helped me SAVE FOOD, SAVE MONEY, SAVE SPACE and SAVE TIME!
If I were you, I would head now to the Ozeri website and check out this amazing kitchen must-have. You can also buy this at Amazon.com or you may want to like them on Facebook and follow them on Twitter for updates and more information. So what are you waiting for?
*Disclosure: I was not financially compensated for this post. I received the product mentioned above for review purposes only. The opinions are my own, based on personal experience with the product.