I know this is a late post. Our little angel has already turned two months a few days ago and I have been quite busy with our little celebration. He's quite bigger and heavier now and still sleeps a lot. Although he often gets annoyed and cries a lot when his sleep is disturbed, he still has grown and has become a little bit "fatter." The last time we checked in with his monthly pedia visit, he weighed in at 5.6 kilos or 12.32 pounds. Quite heavy really. He's still feeding on my milk and I have finally decided to give him formula, just one 4 ounce a day. I could hardly cope up with his feeding needs. But I will still breastfeed him until I can do so.
So, here are two snapshot of our little Baby Job at two months!
The next Manny Pacquiao???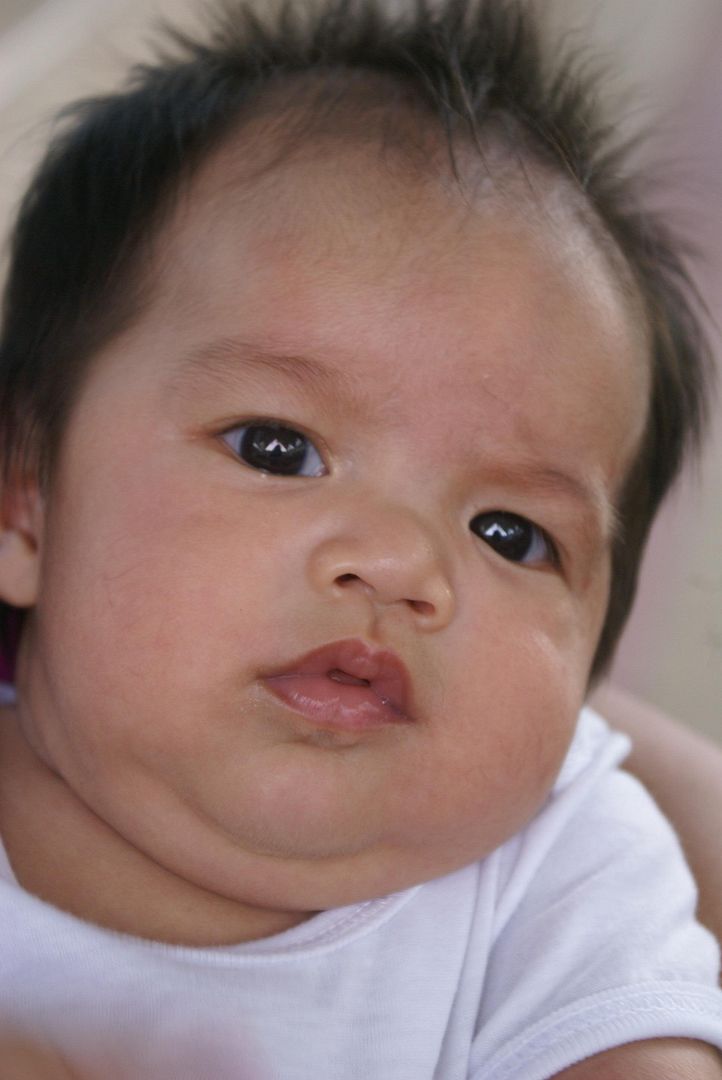 Chubby cheeks and double chin…