Every morning, hubby, Baby Job and I, and sometimes our Kuya Bogs, go walking to soak up the morning sun and for Baby Job to practice his walking. The other day, this was our view: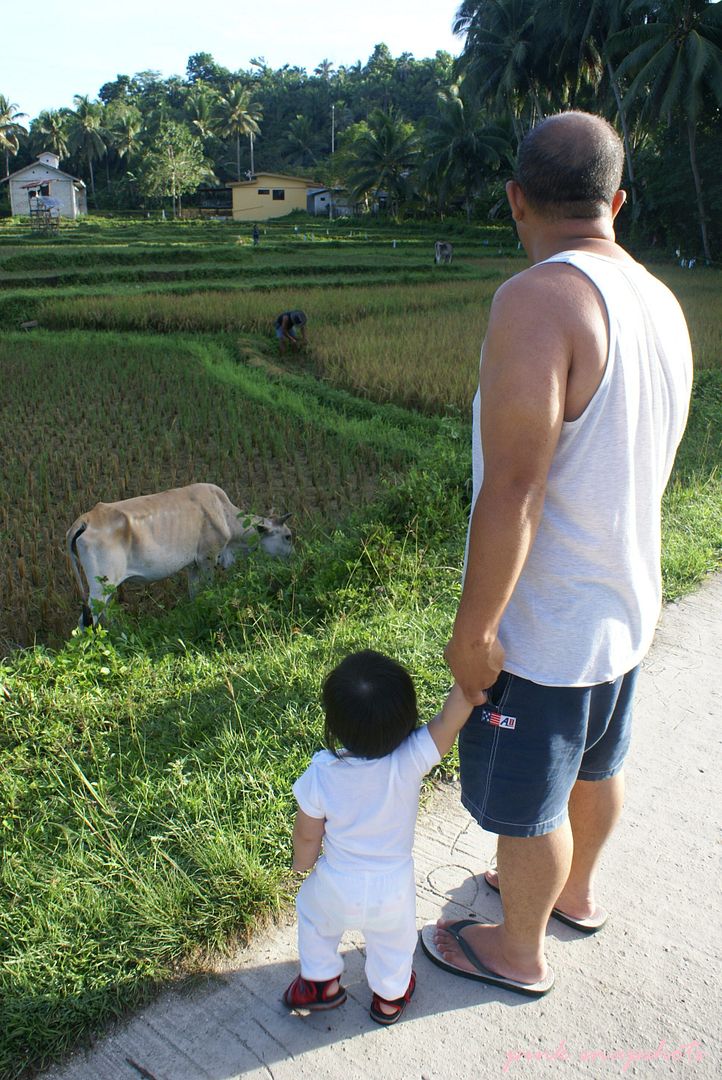 It's harvest time here in our place and most of the rice in this area have been already harvested. The cow is busy grazing and eating the weeds and some leftover hay. Baby Job was curious of the cow and hubby was talking to the guy harvesting his part. While we still have this luxury, we will enjoy it, as we might not be able to have this again in the coming days, hehehe… 🙂
Mornings like this make us appreciate how God works in our lives. Everyday, His grace, love and mercy is renewed and He gives us strength daily. Thank you God for mornings like this!