Hubby promised us that we will go swimming at the newly opened family resort here in town. He said that after the annual PhilHealth inspection, we will visit the resort which is just about three kilometers from us. So, when the inspection was done, we all packed up, I mean I packed up our swimming gears, popped some corns in the microwave, mixed some very cold iced tea and headed out to the resort.
It was already five in the afternoon when we decided to go and we did not regret going there at that time! The water was not cold nor warm. The temperature was just so right and perfect! So the boys dived in first while my usual role, the photographer, took snaps of them enjoying the pool!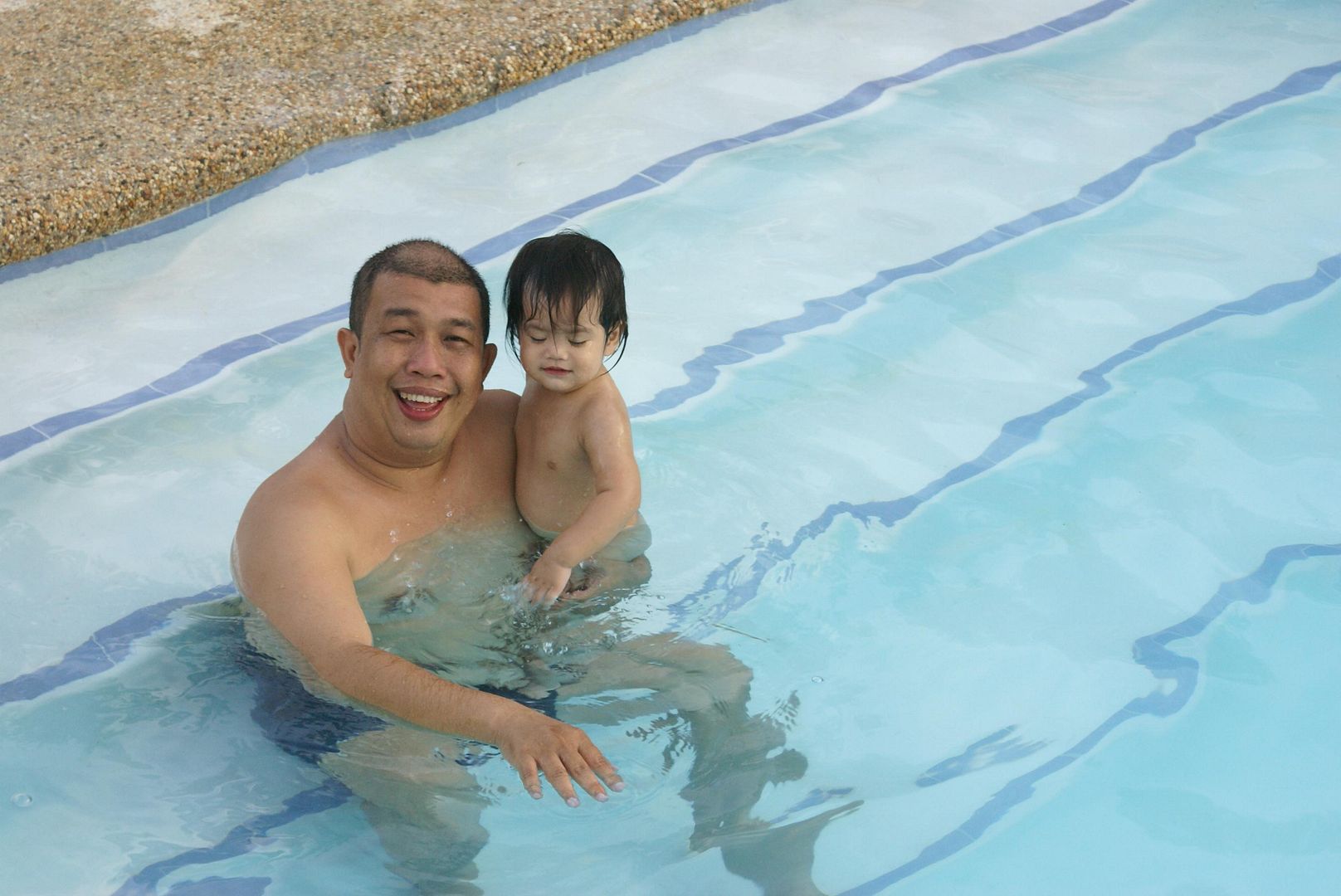 Daddy and Baby Job, all smiles at the pool.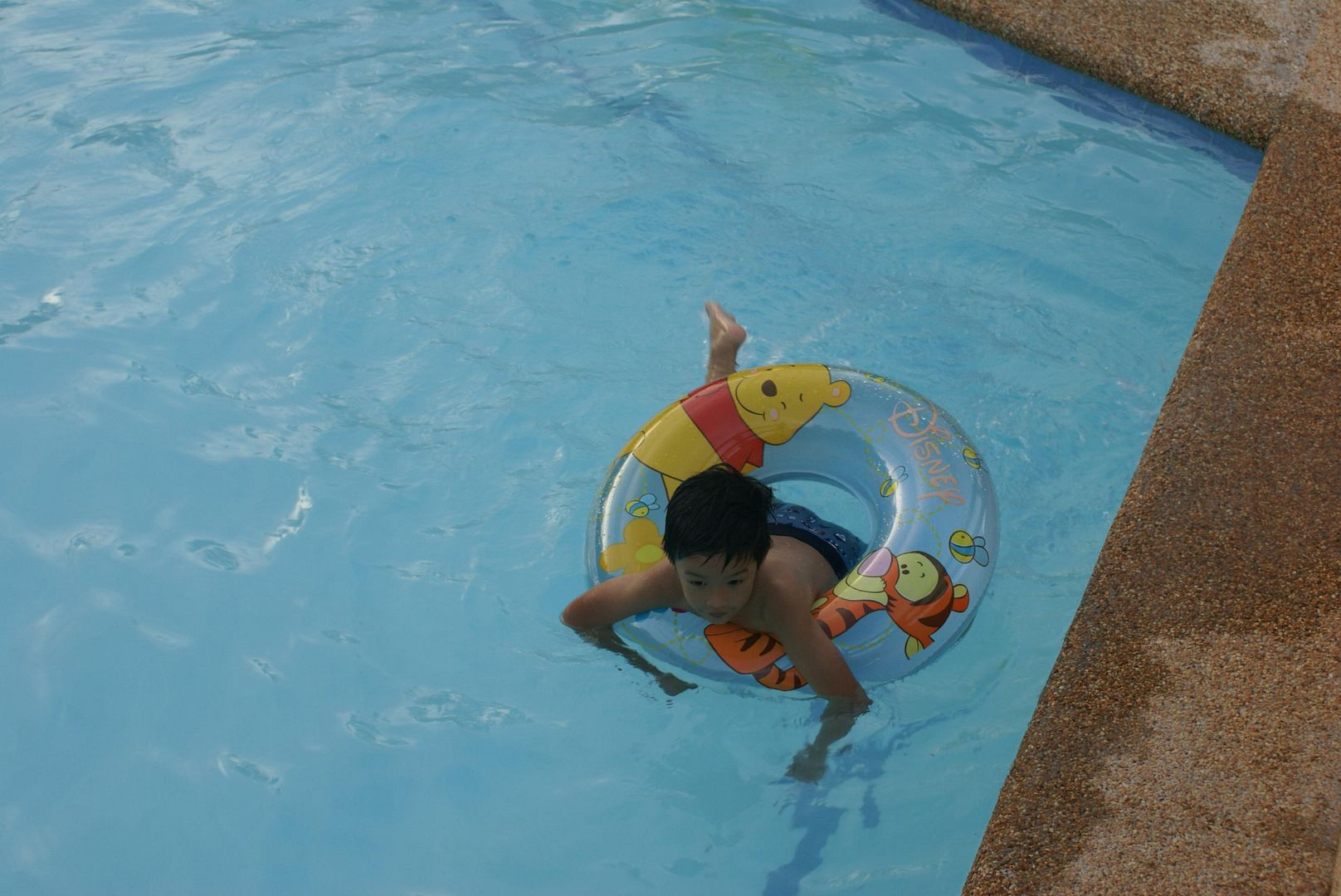 Kuya Bogs in his floater. He is still afraid to swim without any help.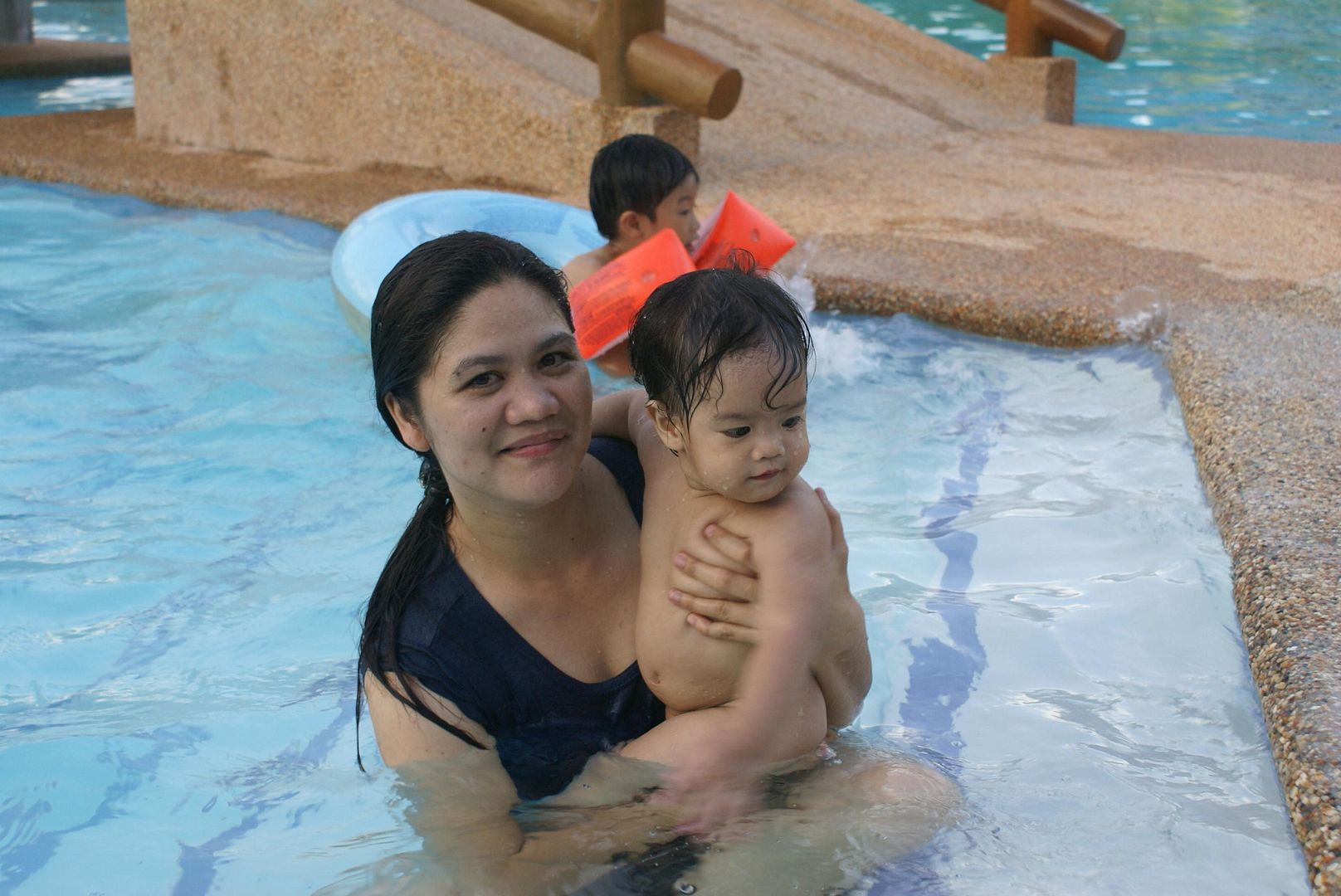 Finally, after doing my usual role, I got to swim in the pool. The water was so inviting and Baby Job was not even afraid.
Even though we were just an hour at the resort (since they close at 6pm), we had fun, the little boys had so much fun splashing in the water. They did not even want to go home because they were really having a blast. We even forgot to eat our popcorn! I am glad that my boys enjoyed our short trip to the resort. Hubby and I promised again (to Kuya Bogs) that we will go back and that the swim will be longer. Kuya Bogs was really happy to know that we will be going back to the resort. Yes, we will, before school starts a couple of weeks from now.
Summer is really not over yet! Sharing this for the 366 Blog Photo Challenge.