Our house has a front yard where we can play, it is not that big, just enough to accommodate a bistro set or a small slide or see-saw for the boys. The other day, Kuya Bogs wanted us to have a picnic, and the afternoon heat was just subsiding, my boys decided to lie down on the grass and have a good time.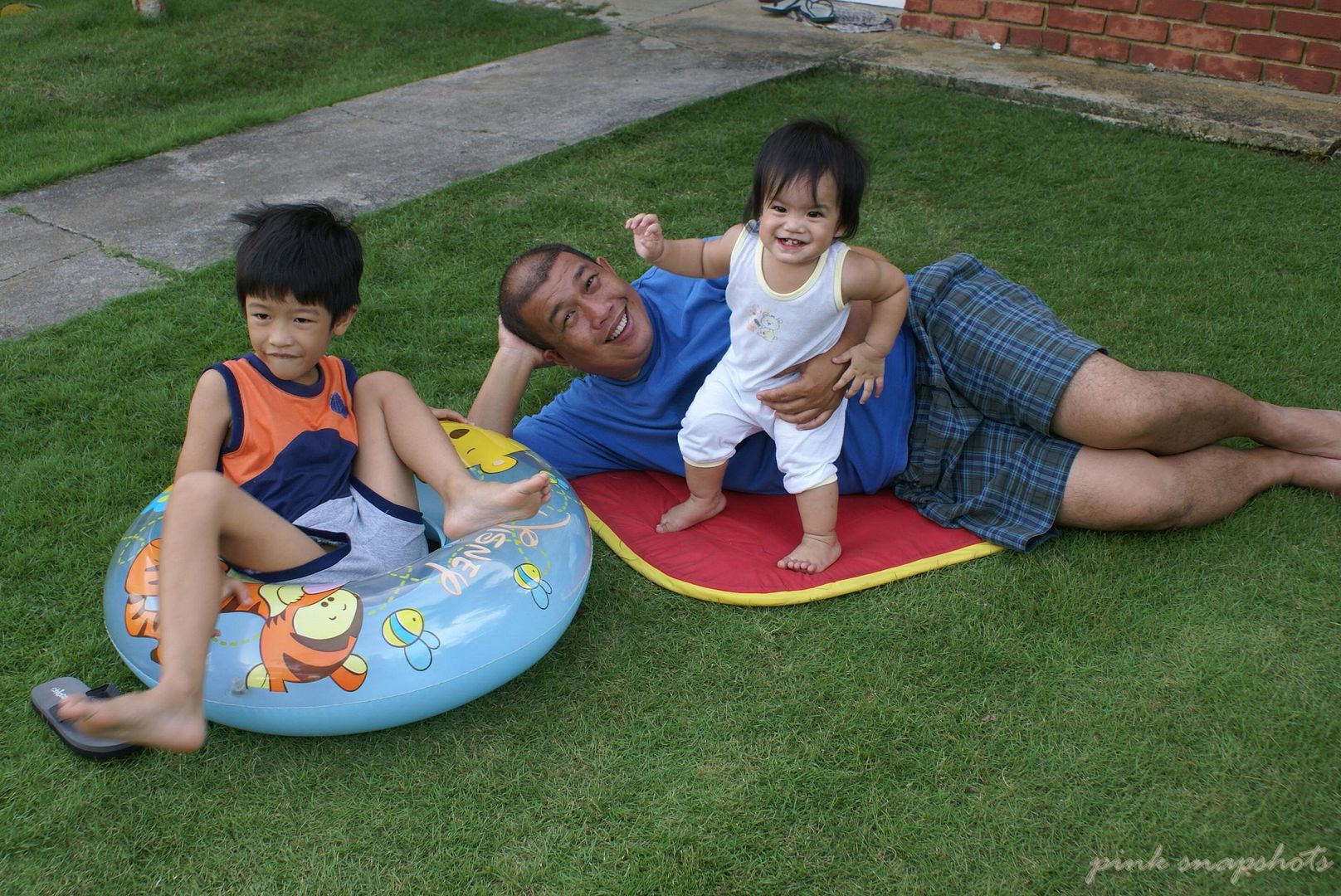 My boys enjoying the afternoon shade! 8)
Even if the yard is small, we still enjoy playing here, this is where my two little boys first learned to walk, where hubby and I play badminton and sweat it out, where we sometimes eat our afternoon snacks or just simply watch the world go by. If not in our yard, we would go and head out to the park and spend the rest of the afternoon there.
Times like these are very precious to me and perhaps to hubby as well. Not all parents can spend quality time with their kids. I am just thankful that hubby works nearby and that he's the boss and that anytime, he can just go home and see us. I have no regrets being a stay-at-home-mom because I am able to see my children's progress and development first hand, and I can get to spend more time with them.
I hope we can still do all these things soon and still enjoy afternoon snacks together or walks in the park.
Sharing this for the 366 Blog Photo Challenge.