Staying in stellar hotels and getting super low deals are just one of the many perks that my family and I have benefited from blogging. So in my previous post, I've mentioned that we will be off to Cebu for some very important appointments and months ago, I purchased a deal at one of the group buying sites that I am subscribed. It is an overnight stay at one of the five-star hotels in Cebu. It was such a good deal that without no hesitation, I bought it right away. So last Tuesday, we finally availed of it and got a very good room. Here  are my boys enjoying the very nice view of the city and enjoying the room too: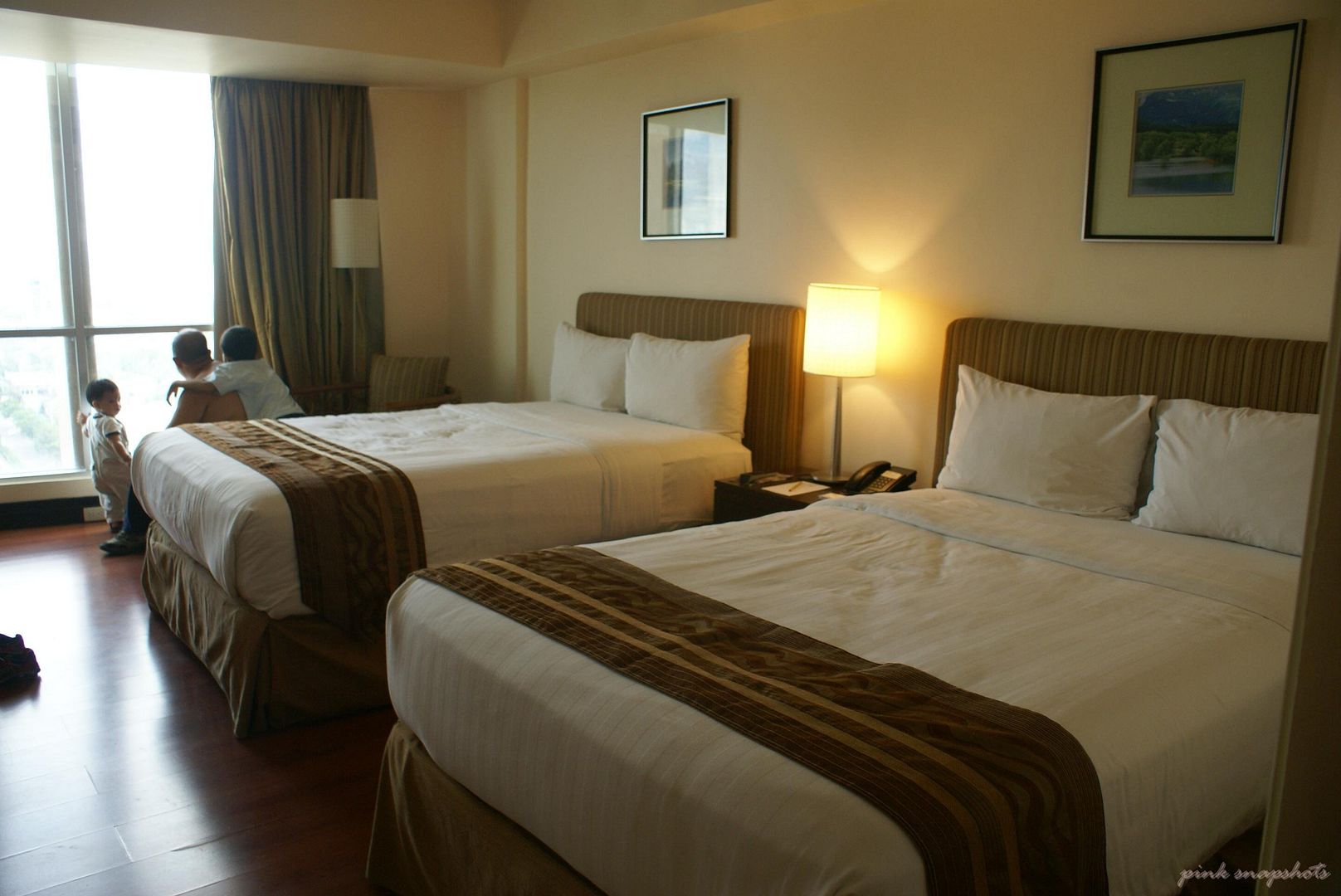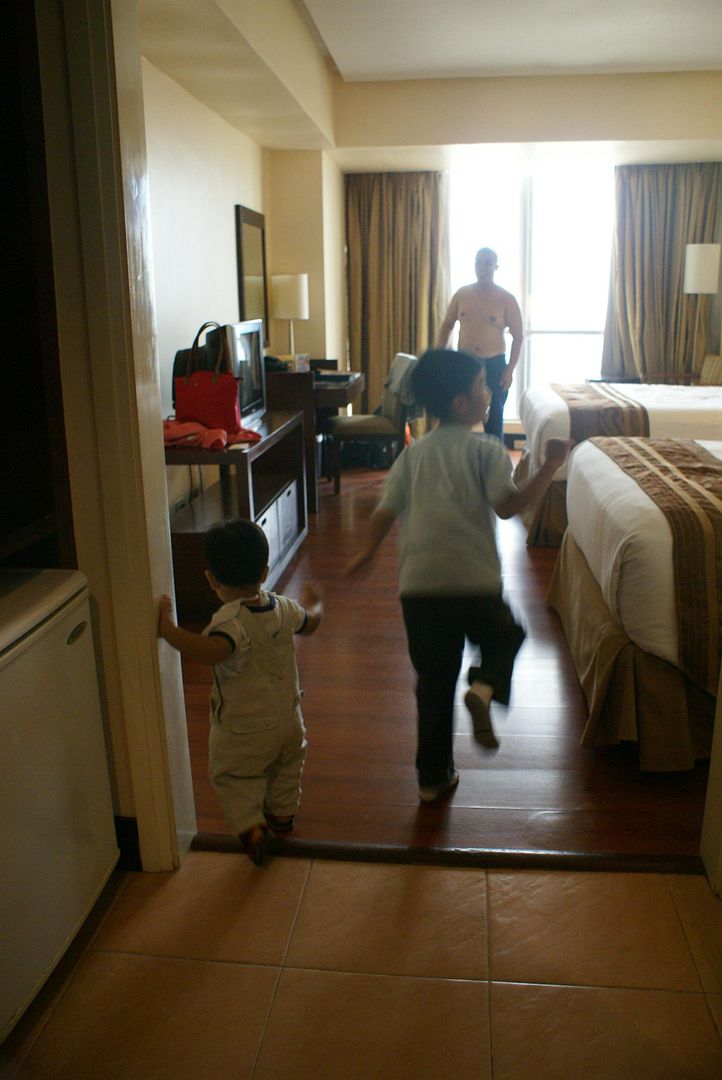 This is actually one of the hotels where we have stayed (thanks to blogging) for a cheap price. For a stay-at-home mom like me, I could not really afford to pay this at regular price, but because I am earning a few bucks through blogging, I have given such perks and opportunities to my family. I hope I can still give them more in the future because they truly deserve it.
Sharing for #185 Blog Photo Challenge.