In the first week of this month, I attended our school boy's general assembly. At the assembly, the teachers prepared a very informative program. They invited firefighters to give the children an idea on what they do to help in the community. The children including Bogs were all excited to see the firefighters in their firefighting suits and gears. They also had a demonstration where they readied their firehose and put out a fire. The children all cheered when the fire was out.
By the end of the demonstration, everyone had a chance to have a photo opportunity with the firefighters. Here's my little boy standing beside the firefighter and was so eager to hold the fire truck.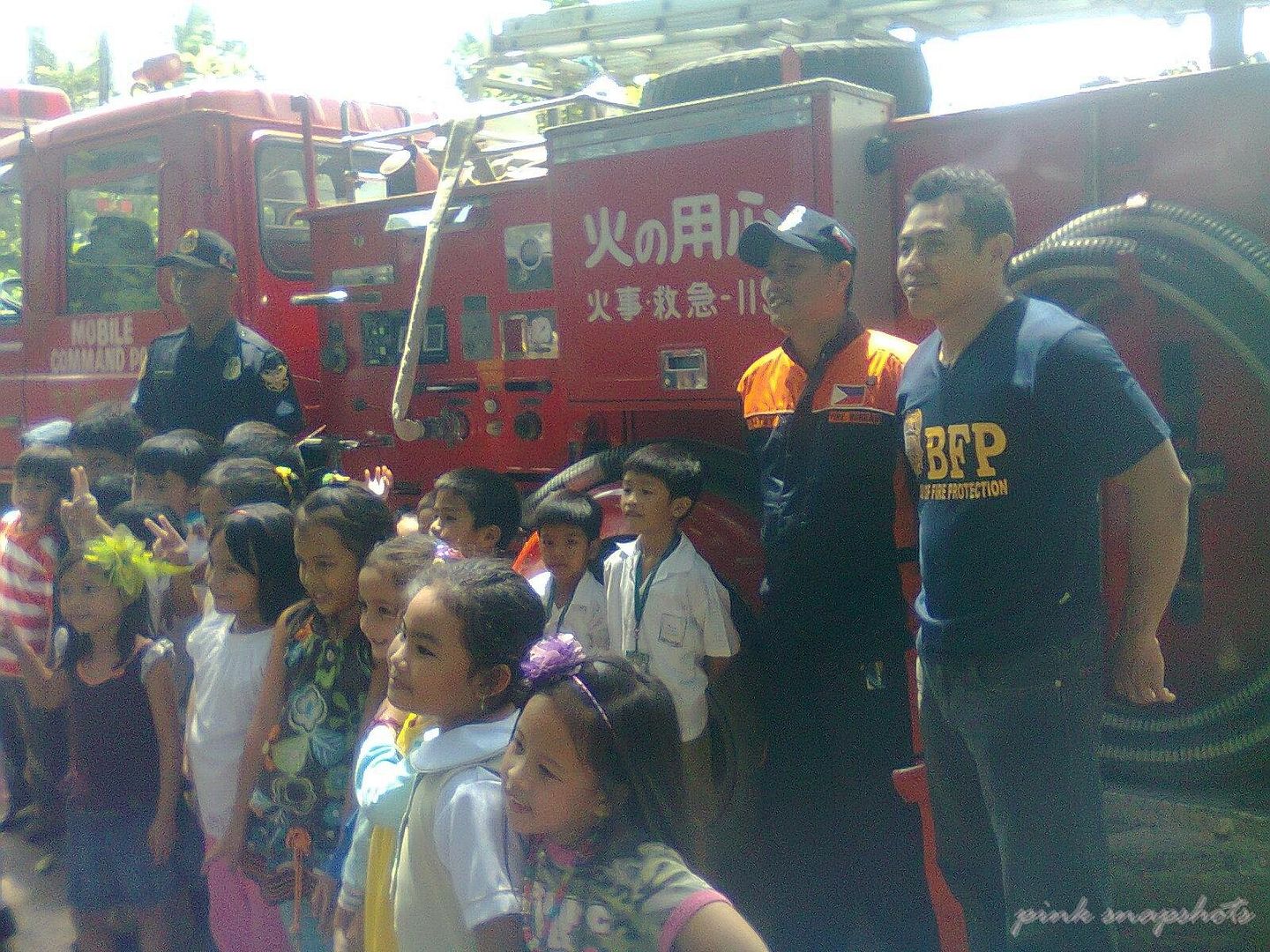 Some children were lucky enough to have worn the firefighter's gears like helmets and the heavy suit. I was happy that Bogs still had a chance to get to know one of the community helpers. I am sure that there will be more activities like this in the new school where he will soon transfer to.