Last Monday, we celebrated our first Thanksgiving here in Canada. Since we are still living with hubby's aunt and her husband and we have no idea how Thanksgiving goes, Kevin, hubby's aunt's husband cooked for all of us. It was a holiday here so he had no work and he had the day to prepare for our Thanksgiving dinner. Before the weekend, they have already bought the turkey and the night before Thanksgiving, the frozen bird was thawed and prepped.
Kevin started prepping at 10:30 in the morning. I helped in the preparation of the roasted turkey, sliced vegetables and other ingredients. I even learned how to cook a few recipes. I am glad I helped because in the process, I had some inputs. Anyway, it took more than 5 hours to cook the turkey and it did tasted so good. It was our first time to have turkey and by dinner time, everyone was excited, even the little boys.
We all had a wonderful dinner and had many leftovers still. The family's first Thanksgiving in Canada turned out to be a memorable one. Here's us while having our Thanksgiving dinner: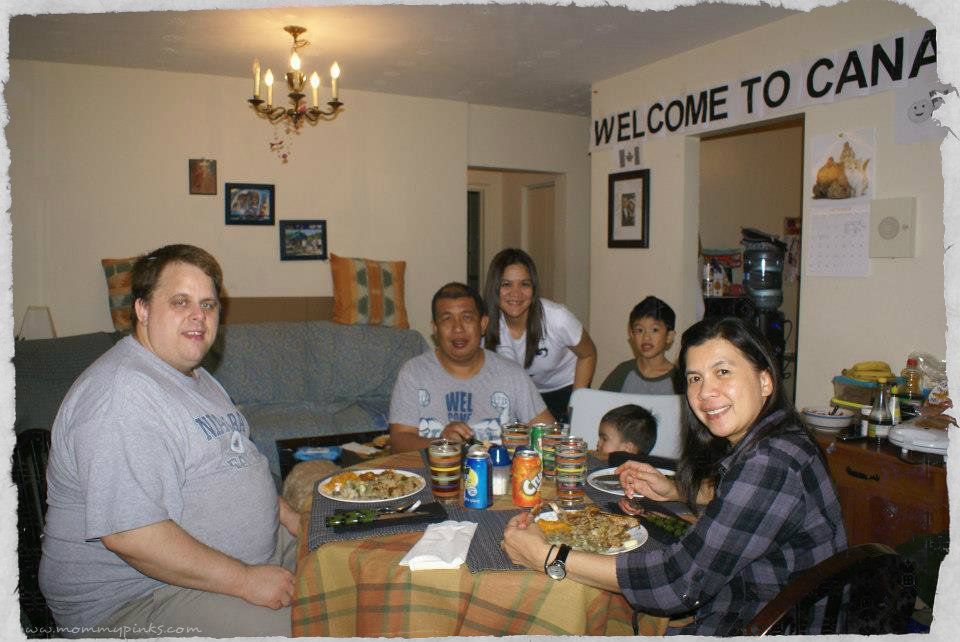 We are all thankful to the Lord for everything that He has done and given us. No words are enough to thank Him, even our lives are not enough. Thank you so much Lord!