I may be a little too late for the season for chocolate, but I still won't let it pass without tasting the NEW Green and Black's Organic Bars – Sea Salt and Burnt Toffee!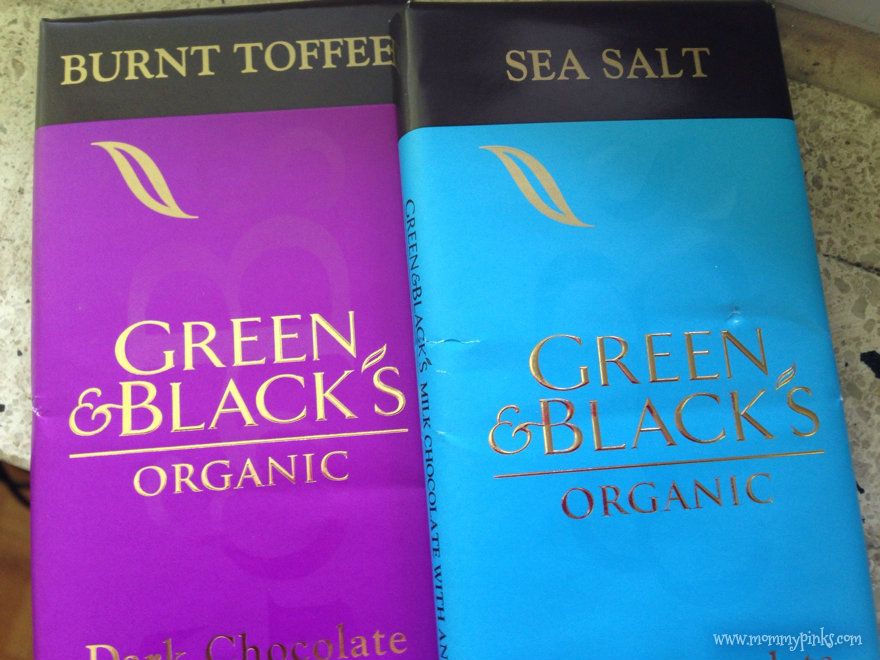 Of all the chocolates that I received last Christmas, the Green & Black's Organic Bars' new flavours Sea Salt and Burnt Toffee are just the best! It bested my boxes of Lindt, Hershey's and other chocolates. So what makes these bars extremely good and better than the rest. Read on.
From Green & Black's: "At Green & Black's Organic, every new recipe is carefully thought out and rigorously taste-tested to find the perfect balance of flavour," says Brandt Maybury, taste specialist at Green & Black's Organic. "It all starts with our premium Trinitario cocoa beans. We take great time and care to bring out the distinct flavour that is the Green & Black's trademark, and we believe each creation must meet our premium taste standards while making an excellent addition to the cook's kitchen."
I first tried the Green & Black's Organic Sea Salt Bar. The fusion of 37% milk chocolate and delicate flakes of sea salt from the sea waters of Anglesey (a British island rich in history) just creates that one-of-a-kind taste. Unlike the regular milk chocolate, there is a hint of the saltiness but it's not that strong. I did not want to devour the entire bar since it was just a tad sweet for me, so I checked the Green & Black's Canada Facebook page and found a very simple recipe of a delectable homemade hot chocolate. I decided to make the beverage using the Green & Black's Organic Sea Salt bar.
The recipe calls for 250 ml of milk gently heated and 5 – 10 squares of the chocolate bar, and guess what? It was really really good, and just the perfect hot beverage on that cold day when the Polar Vortex brought the chilly Arctic air. With more than 20 squares, I was able to make two servings of the, indeed, delectable hot chocolate which hubby and I shared!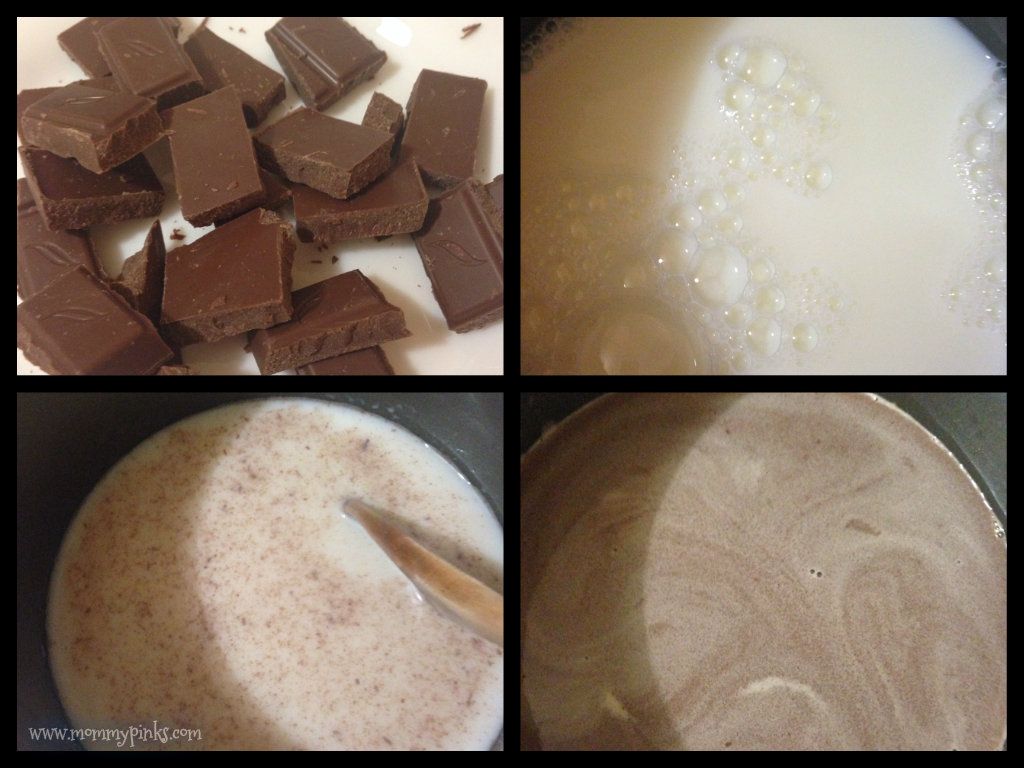 Easy homemade hot chocolate using Green & Black's Organic Sea Salt bar.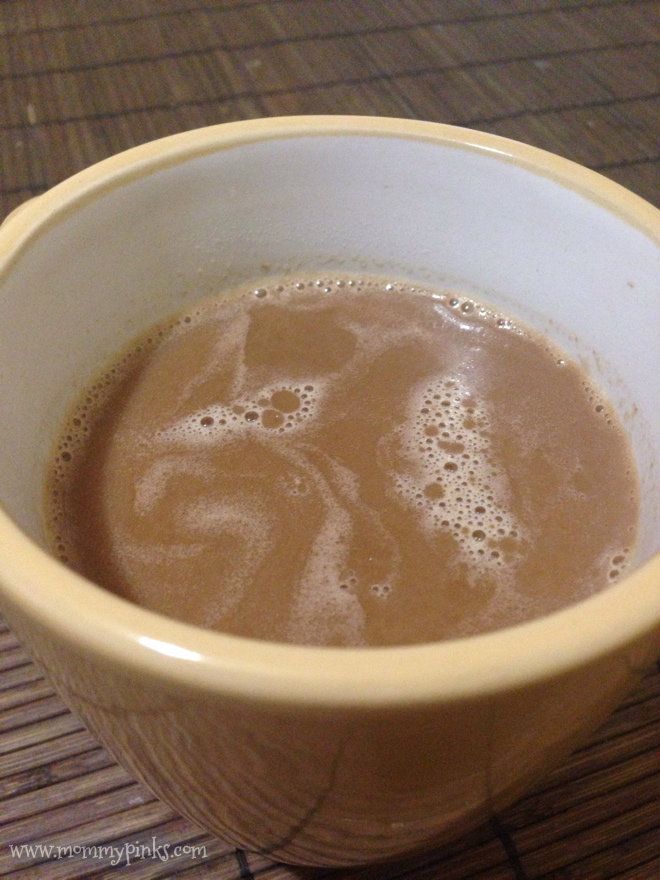 The perfect hot chocolate to warm up on cold Winter days!
As for the Green & Black's Organic Burnt Toffee Bar, which is surprisingly good, I kept it from hubby! We are lovers of dark chocolate and boy, when we tasted it, we just couldn't stop from eating it. I had to keep half of the bar so that I can bring some at work! I love the crunch of pieces of Yorkshire toffee, and the rich 60% dark chocolate… ooohh so very irresistible!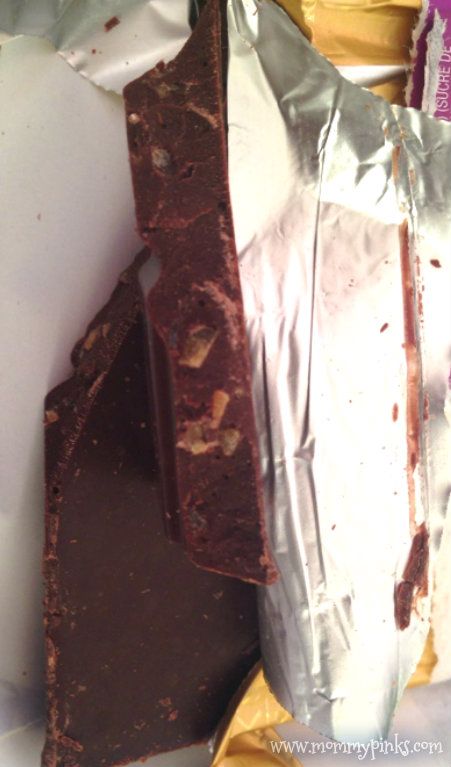 Can you see the Yorkshire toffee pieces???
The only negative thing that I can say about Green & Black's Organic bars is that it's so good, that with just one bite, makes me crave for more! And for my hubby and me who have started counting our calories and sweets intake, it's just so hard to put down the bar!
The two new flavours are the latest addition to the Canadian family of premium chocolate bars and are now available at select major retailers across Canada as well as in specialty food, natural health and organic food stores.
About Green & Black's Organic
Established in 1991, Green & Black's Organic has grown to become the world leader in organic and Fair Trade chocolate and is committed to the creation of chocolate products that provide a taste experience like no other. Using only organically grown cocoa, sourced principally from the Dominican Republic, Green & Black's Organic believes it's possible to respect our earth while indulging in the best things it has to offer.
To find out more about Green & Black's Organic products and values, visit www.greenandblacks.com/ca and www.facebook.com/GreenandBlacksCanada.
*Disclosure: I was not financially compensated for this post. I received the product mentioned above for review purposes only. The opinions are my own, based on personal experience with the product.