With so many innovative products available for everyone and out in the market today, life has definitely become so much easier. Everywhere around us, we see products that help us with our chores, while we're driving, navigating new streets or the town, or just about anything we can think of. Thanks to the genius minds that work tirelessly to create products that lessen our burden.
In our age and times, we have smartphones that have become a quintessential part of our daily activities and lives as well, and with features that literally take us anywhere, our smartphones are regarded as a priced possession. I am not an exception to this, I own one (well, not the latest smartphone) and hubby too and we tuck it in all the time. Most of the time, my smartphone is in my purse and I have to dig in to it when someone calls me (which can be very annoying, not the calls, but the digging). I also don't like the idea that I have to always put it back in my purse or keep holding it so that I won't miss any call or not read an SMS from hubby. So maybe there is just one product that can help eliminate all these while I am outside the house or traveling.
Fortunately, I have been given the opportunity to review GoSmart Clip. It is a new innovative clip for smartphones, iPhone, and cellphone holder that securely fastens to the steering wheel or to anything that it can clip on.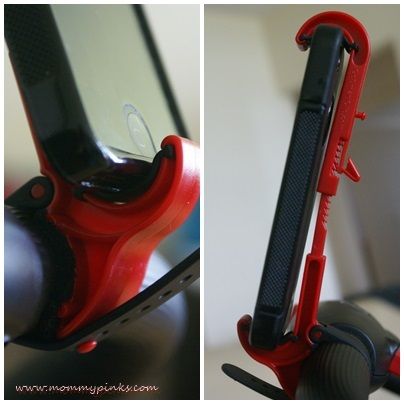 I honestly would like to say that I haven't tested and used the GoSmart Clip in a car (just yet) because we don't have one, but I will make a post about once I am able to use it while driving. So stay tuned for that. Anyway, the GoSmart Clip has an elastic wrap that warps firmly to the wheel or to anything it can wrap on to (as for my case, our stroller). This product is a great help for anyone driving since you don't have to reach out to your phone that's in your purse or somewhere else, it just let's you focus on the road, it makes driving safer.
Here's a video featuring the GoSmart Clip:
As for me (since we don't have a car yet), I have it used it in my son's stroller. Being new to this country, I have to use my smartphone to navigate and locate parks, stores and other destinations while tagging along my family. I just fasten the wrap to the stroller's handle and it's ready to use.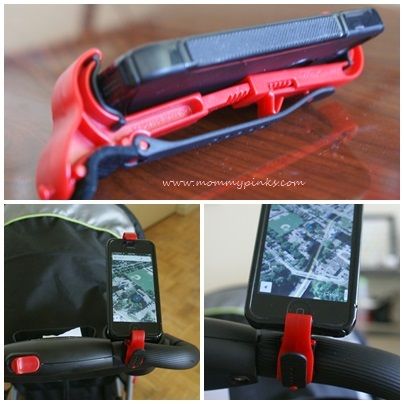 At the grocery stores, I also use my smartphone to list down items to buy, so with my smartphone on the clip, I can just tap my notes. My hands are free all the time. Aside from these, I have also used it as a kickstand for viewing videos on the smartphone.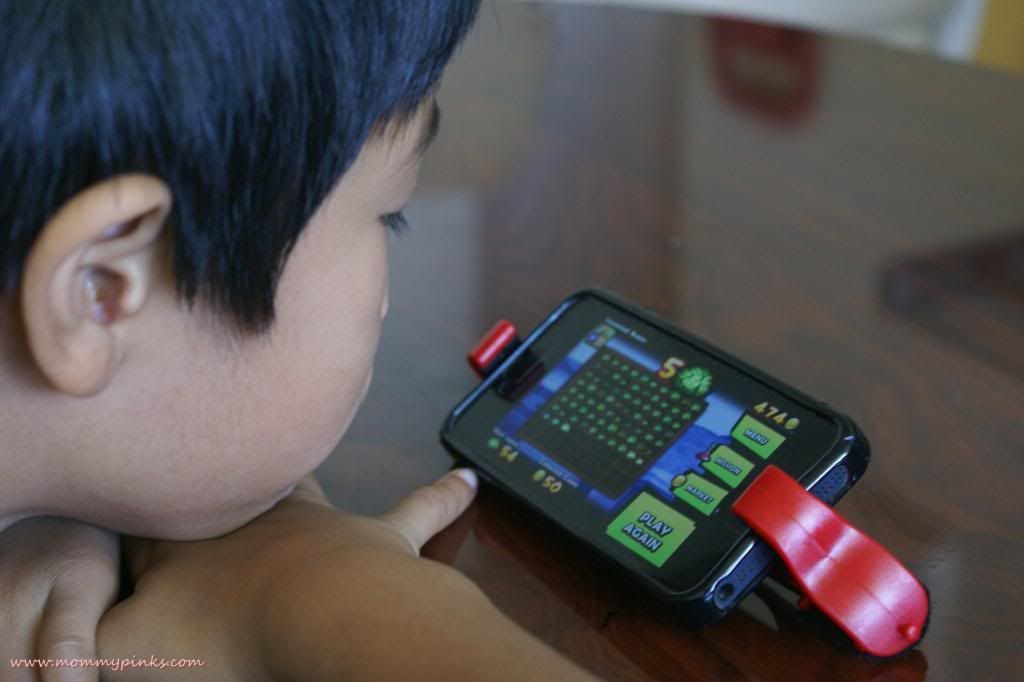 There are so many other ways to use the clip, in beach umbrellas, in an exercise equipment, in a backpack, and so much more. It can be used anywhere to suit individual needs. What I really like about the GoSmart clip is that it is very easy to use, compact and so handy, just fasten it and it's good to go. It's functionality is unique and it just makes my life a little easier. The only thing that I find not so good with the clip is that it sits just directly above the button on the phone and opening it makes it a teeny weeny difficult. I had to move my phone a little bit to the side so that the clip won't obstruct. But other than that, the clip is just one amazing product and I would recommend it.
Thanks to GoSmart clip, making phone calls and using GPS apps is now easier!
*Disclosure: I was not financially compensated for this post. I received the product mentioned above for review purposes only. The opinions are my own, based on personal experience with the product.