October 15, 8:12 in the morning, a powerful 7.2 magnitude earthquake struck the island province of Bohol in the Philippines. 24 hours after the strong earth movement, photos of the devastation flooded my Facebook feeds and unfortunately, my hometown Antequera is one of the hardest hit towns. My husband's mother and sister and the rest of our relatives are now in make-shift tents as aftershocks of 4 to 5 magnitude can still be felt. Food and water supply is now scarce as they have become isolated. The main bridge that connects them to the provincial city has collapsed and succumb to the might of the earthquake.
These photos that I've grabbed from my feeds are so heartbreaking, I cannot imagine their ordeal and this has made me and my husband so worried here, my tears would just fall down just looking at the pictures. These are just in my town, kilometres away from the epicentre, in ground zero, and in the far-flung municipalities and barangays, many people have no more food and water. Landslides are everywhere and have blocked the roads accessing the small barrios and towns. There is no electricity, and contact with our loved ones proved to be very difficult.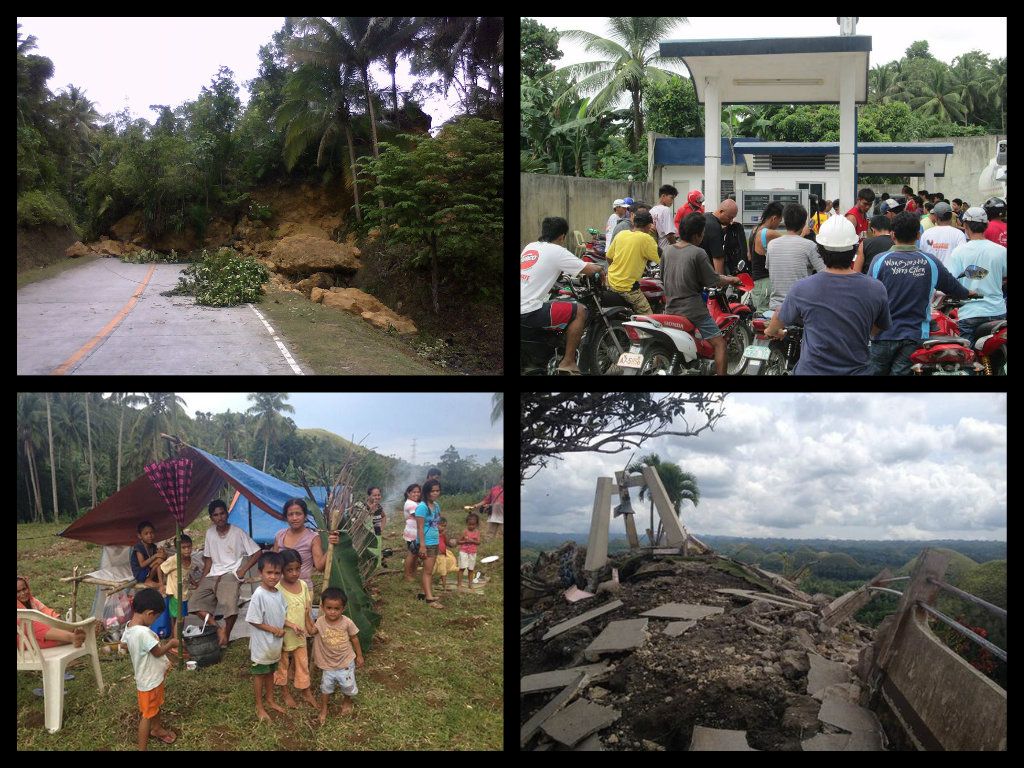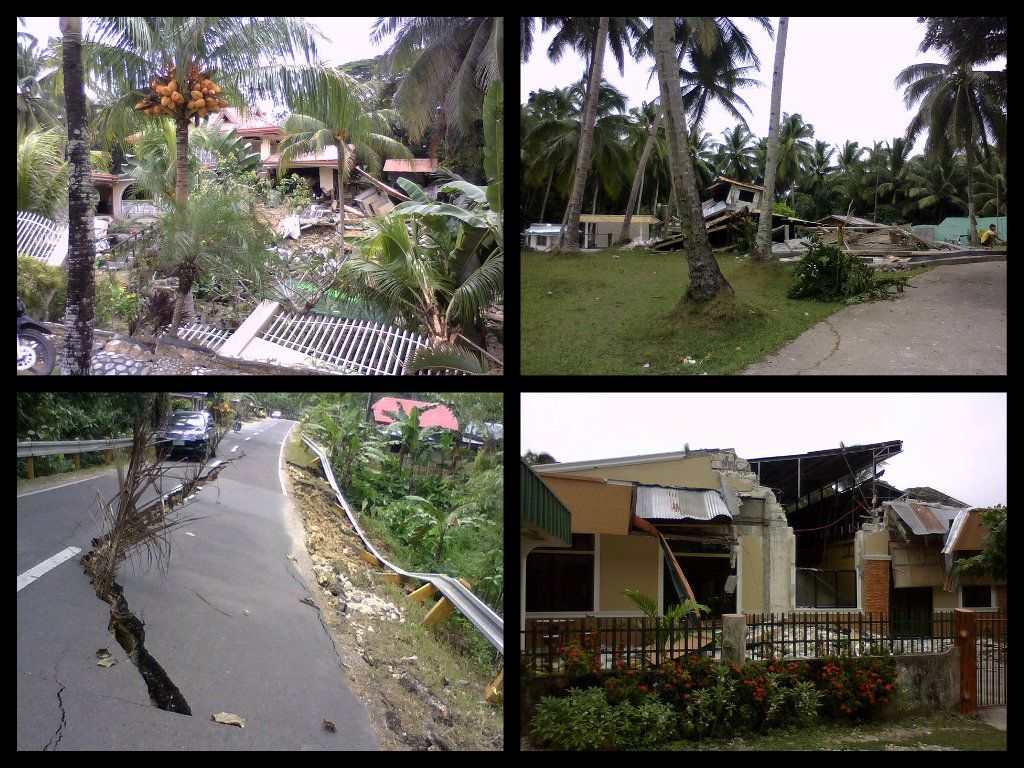 I've grabbed these photos from my hubby's cousin's Facebook album, some of them from rappler.com and in my Facebook newsfeed.
I am trying to raise funds for the earthquake victims, they are in desperate need of food, water, blankets, medical supplies as some hospitals have collapsed too. There are children, old men and women who have no food and water for days now. The distribution of relief goods are ongoing but they still need more. My friends are organizing a relief goods distribution next week and they really need your help. If you can spare a few cents or dollars for the people in my country, I would be very happy and your contribution will be able to feed the hungry and thirsty people back home. If you are willing to help, please send in your cash donations through my PayPal account: pinxlabado@yahoo.ca. Rest assured that your help with reach those who are in dire need. Thank you very much for your help and God bless you!