It has always been my plan to print the photos in my phone or in my camera but that has actually never happened. But when Instajunction offered me to do a review on one of their products, I chose the framed prints! Find out why.
Instajunction loves Instagram. I love Instagram too. Instagram has been a witness to the growth of my little boys and my family's daily adventures. So Instajunction puts your Instagram photos on unique, high-quality products that can be used daily, give out as gifts to family and friends and for decorating the home. Instajunction likes to print photos, not just boring stuff but fun and exciting things you can share and show off to people. Simply put, Instajunction prints photos from your Instagram, Facebook or any uploaded photo in a range of fun and unique high quality products – from sticker books to coasters, polaroid style cards to wall vinyl, magnets, cufflinks, wrapping paper and so much more. So I chose the framed prints because I want to adorn our bare walls with my boys' fun and cute Instagram photos!
Here's what I got from Instajunction: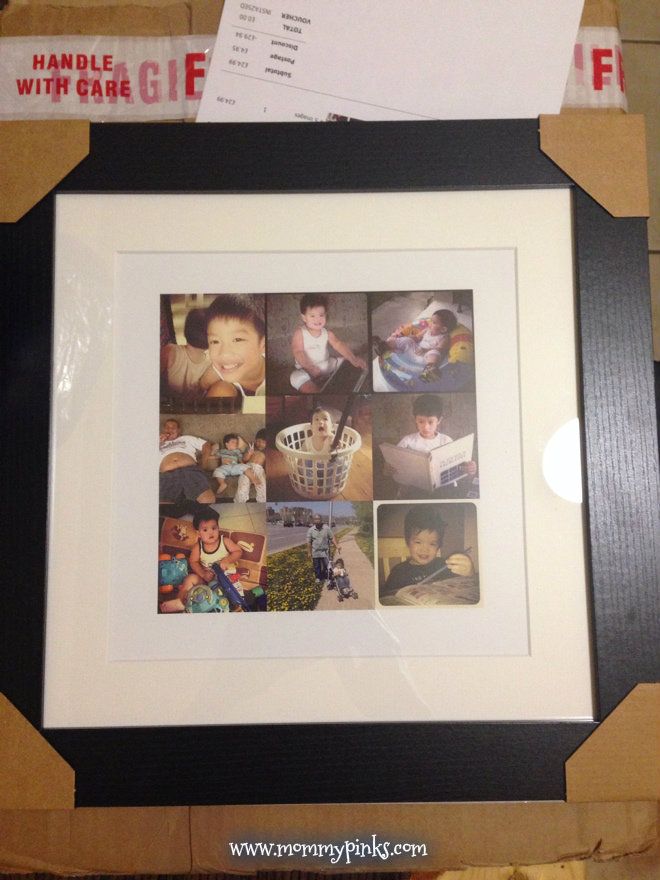 My framed Instagram photos!
Here's my son so happy to see photos of him and his baby brother!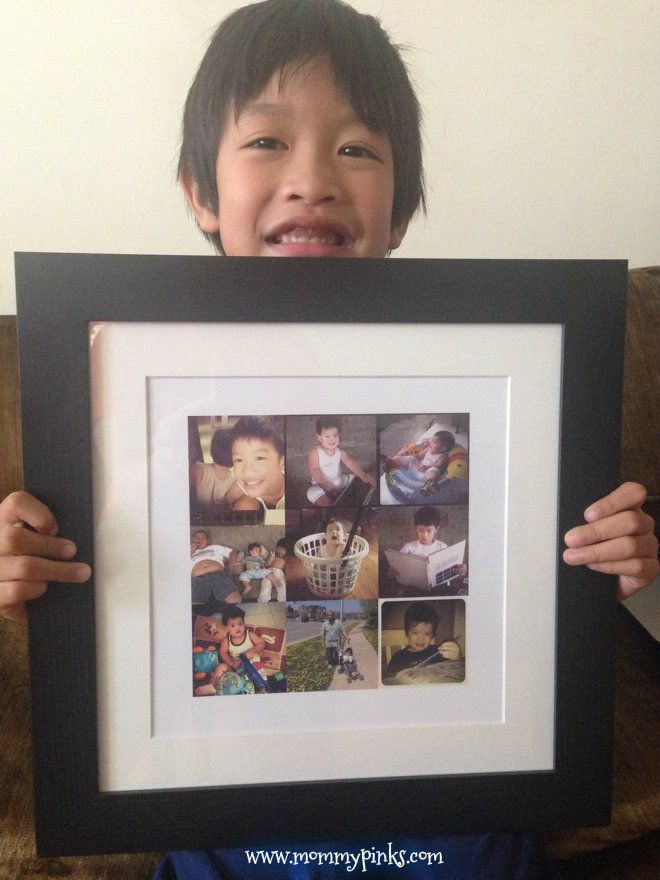 The Instajunction framed prints has displays of 1, 4, 9 or 16. I chose the nine because for me it showcases more photos, though the 4 and 3 are also nice. Anyway, the frames are made of solid wood, and the paper is made from 350gsm heavyweight card. The frame is also ready to hang as it has already been supplied with. Its size is 37.5cm x 37.5 cm, just perfect for our bare and empty living room walls. I am planning of getting one or two more frames as each costs only £24.99 (about or less than $40) plus a flat rate per order. If you want to order, do it NOW! Instajunction gives you all my readers 25% discount on all orders placed up until the 8th of December. So head over to their website, Instajunction ships fast and your order will definitely reach before gift-giving time!
I hung it on our still empty living room wall and it does need two more to make it more lively!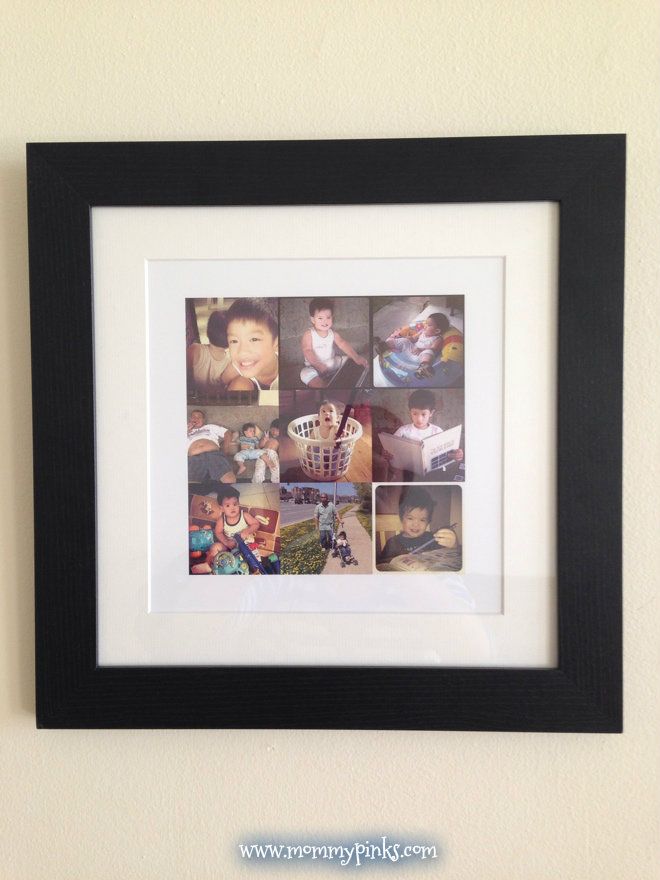 I love that Instajunction has very easy to follow instructions on how to make framed prints or other products. I chose the framed prints first then picked my photos from my Instagram account, then followed the payment or check out procedures and it was done! The print came in just about a week after I ordered it! Fast and easy! Instajunction products are perfect as gifts too, just give them the address where you want the product sent to and they'll send it.
I love Instajunction, so if you like Instagram, you might want to check out Instajunction or follow them on Facebook and Twitter for specials, discounts, promos and more information.
*Disclosure: I was not financially compensated for this post. I received the product mentioned above for review purposes only. The opinions are my own, based on personal experience with the product.