I am very thrilled to receive the Ozeri Precision Digital Bathroom scale for review. I have read very good reviews about this bathroom scale and it just came in time for my husband and mine's health challenge.
The Ozeri Precision Digital Bathroom scale arrived in good condition, the packaging was neat and it was made sure to protect the bathroom scale made of tempered glass which is also impact-resistant. It is quite heavy which is good for me because my little boy can't carry it and play with it. I love the Ozeri scale's design, so contemporary and thin, the platform's size is 11.8″ x 11.8″.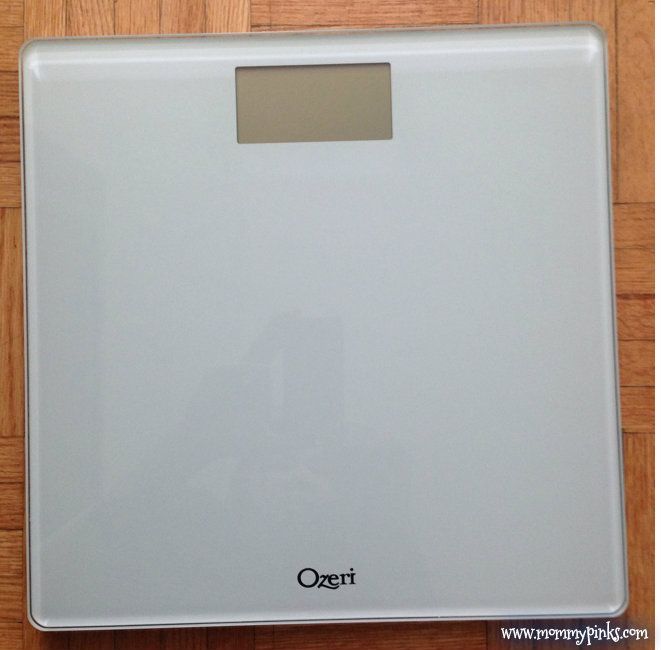 Modern, contemporary design that I love.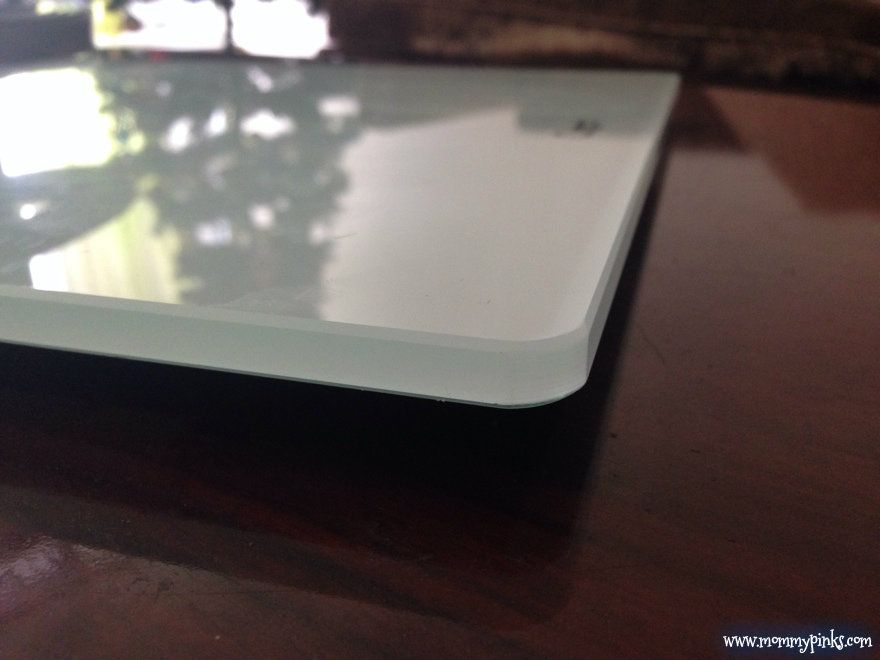 Tempered glass and thin but powerful enough.
The Ozeri Precision Digital Bathroom scale has a maximum capacity of 400 lbs and has weight units in pounds (lbs), kilograms (kg) and British stones (st).The unit is set to calculate weight in pounds and to change the weight unit, the Ozeri scale has a Unit button switch underneath the scale.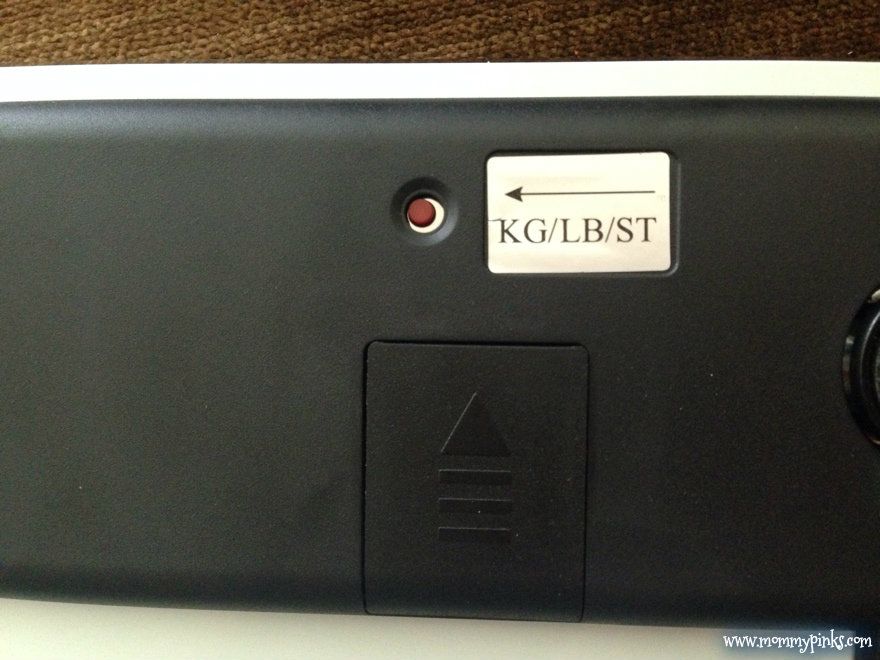 The Ozeri bathroom scale also comes with a CR2032 Lithium battery. I like that I am able to use it immediately upon opening the package. I also love that the scale has an Auto On/Off feature which means it powers on when I step on it and powers off after 10 seconds of inactivity. This helps to conserve the battery. I also love that it has a big LCD screen and the numbers are accurate as the Ozeri scale rounds to the nearest 100 grams.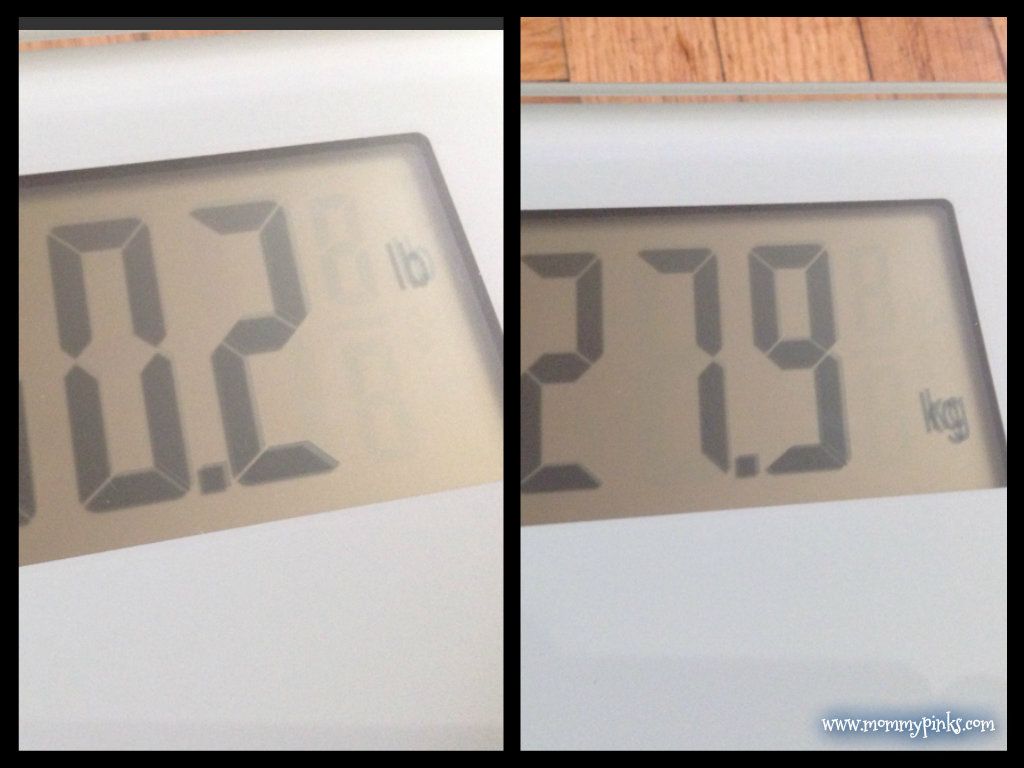 Numbers are easy to read with the widescreen LCD.
So far, hubby and I have been using the scale everyday to check on our weight challenge. I am a bit frustrated as my weight has remained slightly the same after one week, that was after our first "weigh in" using the Ozeri scale, while his weight has decreased, he has lost a few pounds already.
Overall, I love the Ozeri Precision Digital Bathroom Scale, the weight is accurate and precise, unlike the conventional or traditional bathroom scale, the contemporary design suits my taste, and I highly recommend this scale. To know more about Ozeri products and the digital bathroom scale, you can hop on to Amazon.ca and even order one for yourself or as a Christmas gift to someone.
*Disclosure: I was not financially compensated for this post. I received the product mentioned above for review purposes only. The opinions are my own, based on personal experience with the product.