The weekend of August 23 to 25, 2013 was our first family camping. Together with Kevin and Tita Bambi, we all headed to the Yogi Bear Jellystone Park in Niagara Falls, Ontario.
We were supposed to leave the city by 11 am but we set out at past 1 pm because packing the car took really some time. We did not bring a lot because the trailer which was reserved a couple of months ago was fully furnished. All we needed was food and stuff for barbecue. But because Kevin wanted that we are all comfortable during our camping, he brought lanterns, bug zappers, and other stuff which we actually did not need at all, which eventually took a lot of space in the car. So anyway, as soon as we arrived at the camp site, we checked in and paid the remaining balance. After that, we were led to our trailer and we started setting up. We were all wows at how comfy and nice the trailer was.
Tita Bambi and I started prepping for our first camp dinner and used the kitchen stove and most of the utensils there. We had our dinner at the patio, it was really nice and the food was good. After dinner, we went down to our camp fire and started roasting marshmallows. The little boys were excited to roast their marshmallows and got some sticky and gooey mallows in their faces, fingers and shirts!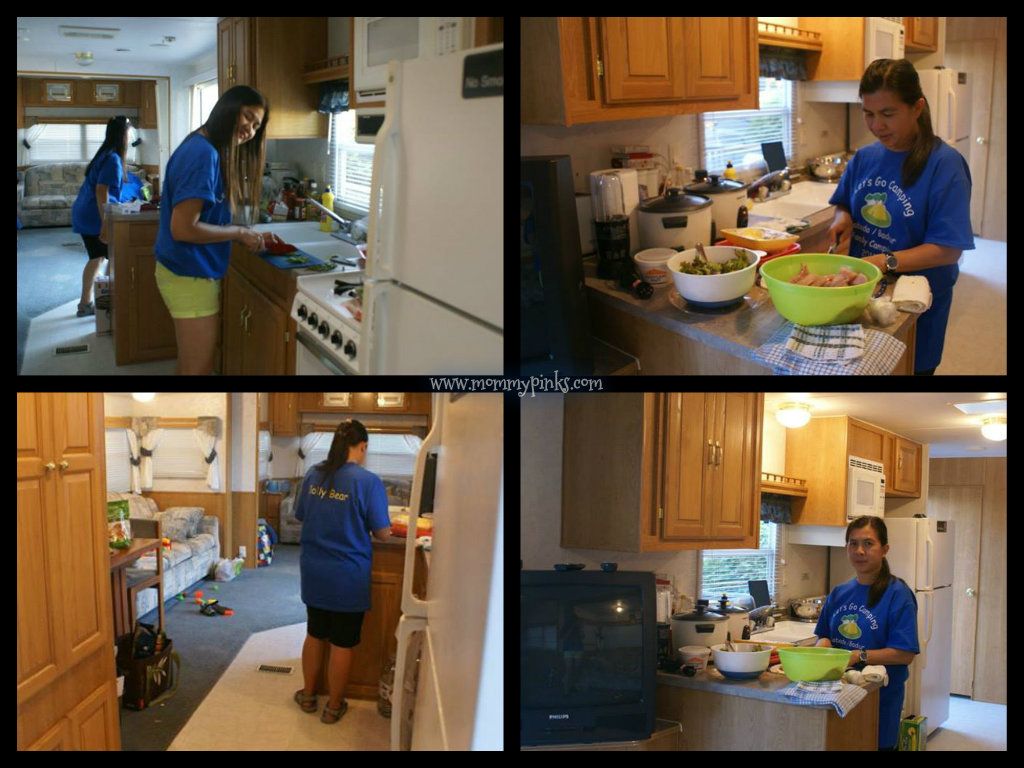 Since it was already getting late, I tucked the little boys in bed… the couches can be turned into beds and so with just a few minutes, they were fast asleep. As for the adults, we continued chatting over the camp fire until it was all gone. It was also getting cold, so we bid adieu to our first day of camp. Fun day it was! 🙂