June 24, 2011, 9:48 in the evening, Baby John Job Labado finally went out of my protective womb to see the world his parents have prepared for him.
It was about 9 in the morning when the bloody show came, I was still not sure if it was really the signal of the start of labor because the discharge was just brownish in color. There were no labor pains yet, but during lunchtime, there were short pangs of pain and so it was confirmed. By 4 in the afternoon, I was already sure that I was already in labor. The intervals were shorter and the pain was getting stronger.
Hubby already reserved a room in one of the hospitals in Tagbilaran City, so by 6:30 we were already on our way. When I was admitted already, my OB-Gyne did the IE and she was just so surprised when she found out that I was already 8 cm dilated. I was not also expecting that, all the while, I thought I was only about 4 or 5 cm dilated. So the nurses had me changed and was at the delivery table after. It took me about 7 to 8 pushes and this time, I really had a hard time letting the baby out… the final push was with my hubby's help. He had fundal pressure on me and I just pushed with all my might, and then he came… 🙂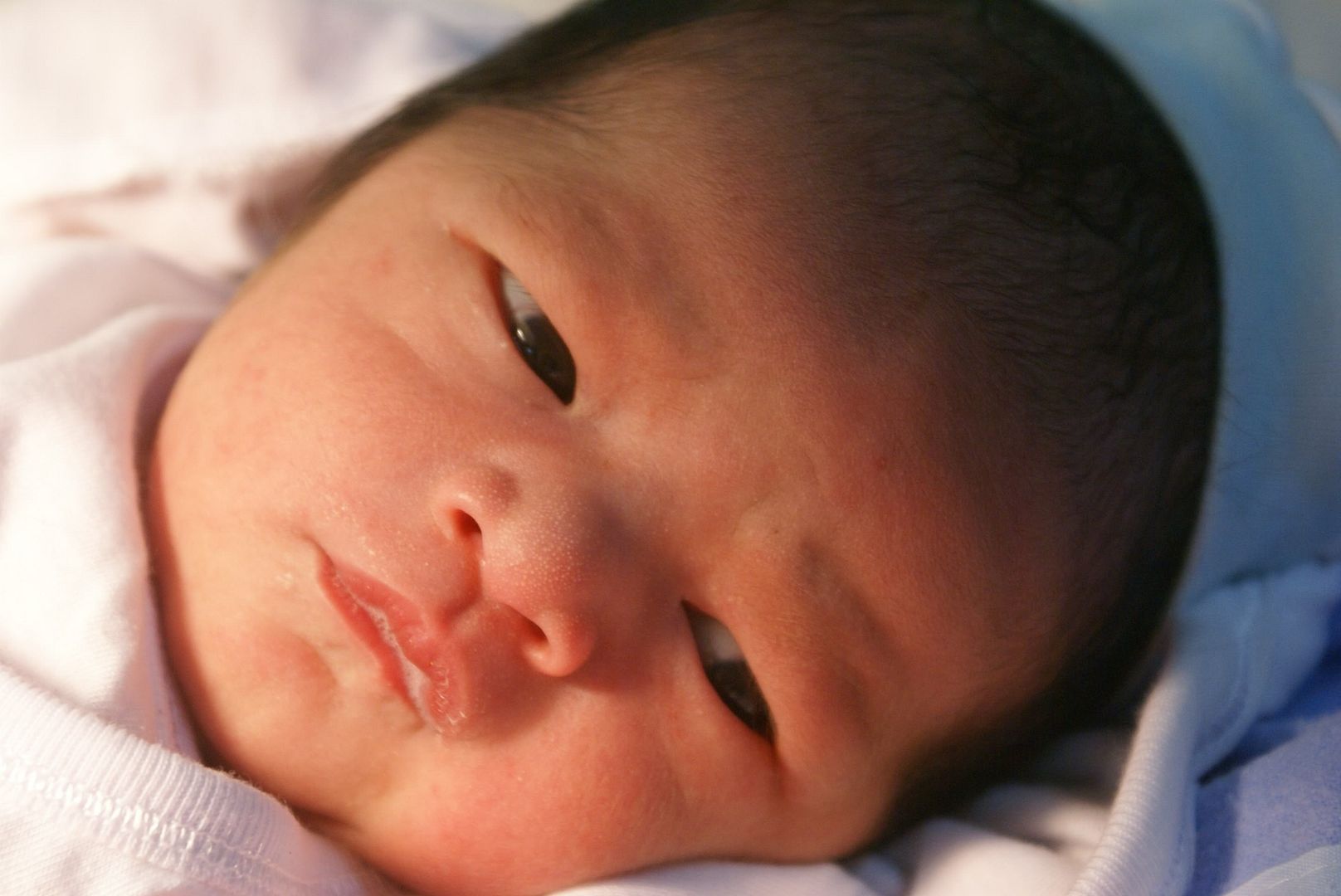 Welcome to the world Baby John Job Labado!