Today is Carnival day for my son's Summer Camp and so I decided to prepare him something related and familiar to carnivals, a clown! I have him a clown for lunch! Here's what I made: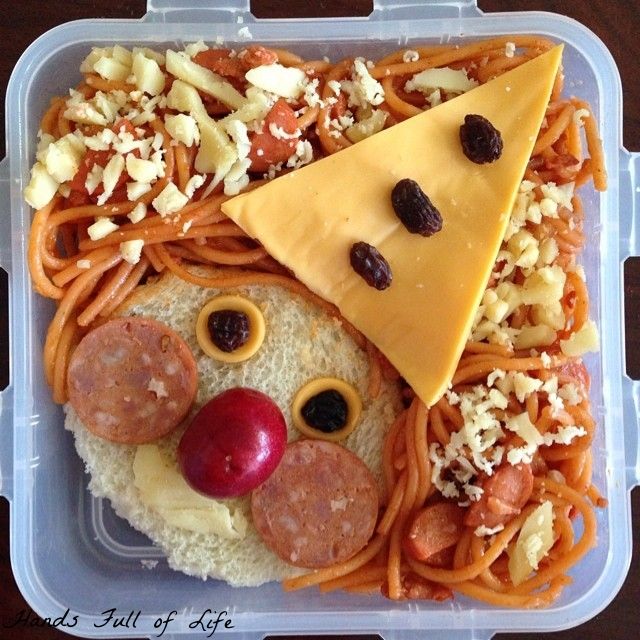 This clown lunch is made of spaghetti (leftover from last night's dinner), I had bread for the face, placed a plump cherry for the nose, pepperoni for the cheeks, cut out cheese for the mouth, raisins for the eyes and clown hat (on top of cheese). My son said that he loves his lunch and that it is awesome!
I spent a few more of hours browsing Pinterest for clown lunch bentos and found lots, I realized that I can do it even with the simplest ingredients at home. So I hope he will finish this one and eat the cherry (which is my favourite)!
Happy Friday and have a good weekend! As for me, we will be busy packing and cleaning for our move next weekend! Wish us luck!